Impact Statement
Thanks to the amazing people at our 100% volunteer-run organization, our programs have been able to directly improve the bio-psycho-social functioning and quality of life for diverse populations all ages around the world for more than 100,000 people since 2017.
Our programs are supported by over 45 years of research and evidence-in-practice our running open community programs since 1977.
For every dollar you donate, our programs directly improve the quality of life of 3+ people. This means that for donations of just $100 you help us directly improve the lives of 300+ people, and thousands of others indirectly. For every $1,000+ donation, you help improve the lives of more than 3,000 people!
We are a 501(c)3 non-profit charity, so you donations may very well be tax deductible.
DONATE TODAY!
Donation Options
You make it possible for us to bring the benefits of role-playing games to the community.
PayPal (one time or recurring))
The easiest option is to use Paypal for a one-time, or recurring (help us cover our monthly rent, utilities, and insurance, for example). Use this link to send us your generous donation through Paypal. All amounts help and are welcomed.
If you would like early access to our announcements or other offerings, a recurring Patreon subscription is a great way to go. It helps us budget by having a monthly recurring donation, and it gives you special early access and benefits. Use this link to join as a recurring Patreon Supporter of RPG Research and the RPG Community Center.
Some corporate donors like to use Benevity, and we are a listed charity, so you can have your organization donate (often anonymously) to RPG Research by sharing this link with your employer to donate to RPG Research.
Postal Mail / Direct Donation
You are also welcome to donate directly through Postal mail, or when the RPG Community Center is open you can donate in-person if you wish using our donation box. Send direct donations to:
RPG Research
101 North Stone Street
Spokane, WA 99202


Our impact has been with just an average donation budget well below $50k/year (typically between only $5,000 to $20,000 year), we have directly helped more than 100,000 people through our programs since 2017, and millions more through our training, knowledgebase research archives, interviews, panels, software development open source projects, accessibility advocacy programs, online community programs, in-person community programs, accessible mobile facilities programs, online videos, and much more.
We are a 100% unpaid volunteer-run 501(c)3 non-profit research and human services charitable organization serving diverse populations of all ages from 2 years old through senior adults, and everyone in between. We are one of the most lean and efficient non-profits out there, offering the most bang for the buck. We run on 100% open source software, we contribute development commitments to existing opensource projects as well as produce our own opensource programs to the communities. This means your dollars go directly to serving the communities we serve.


For every $10 donated, you enable our programs to help more than 30 people!
Just imagine how many more people we could help with more funding?
PLEASE DONATE TODAY!


YOU CAN DONATE MONEY TO HELP US PAY OUR RENT, UTILITIES, INSURANCE, AND OPERATING EXPENSES TO PROVIDE OUR PROGRAMS TO THE COMMUNITY.


YOU CAN ALSO DIRECTLY DONATE ITEMS SUCH AS SUPPLIES OR MUCH NEEDED PROPERTY IMPROVEMENTS (AIR CONDITION, HEATING, FLOORING, PAINT, ETC.), PROPERTY, OR MUSEUM PIECES.
RPG Research is an incorporated 501(c)3 non-profit human services charitable organization that is 100% volunteer run.
RPG Research's founders have been involved with role-playing games since 1977.
After over 45 years of running programs at other facilities, we are finally opened our own RPG Community Center in 2022, and we need your help with the initial and ongoing costs of such an endeavor to bring all the wonderful benefits of cooperative, social, tabletop, role-playing games to the communities that most benefit. This facility costs $4,000/month between rent, insurance, utilities, and incidentals to keep it open to the public on a weekly basis.
Your donations directly make this possible.
We provide a variety of donation options for your convenience.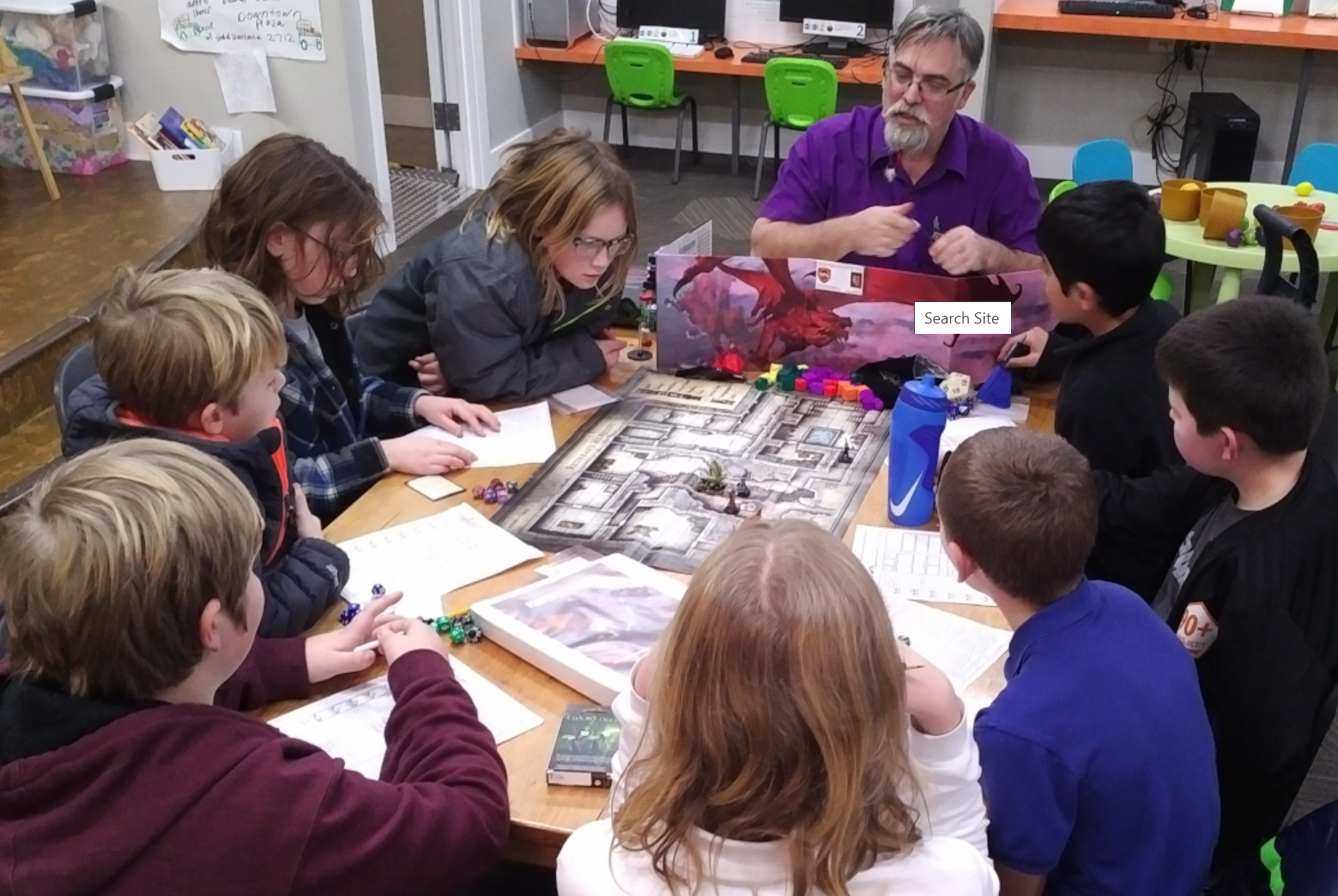 NOTE: Amazon has ended their support of non-profit charities through Amazon Smile as of February 2023!
Another option is too pick from our Amazon Charities wish lists the items we have listed there that you can buy on our behalf and have them shipped straight to us, with our heartfelt thanks. This helps us greatly with supplies and other materials to continue and grow our programs.
OR YOU CAN BUY ITEMS FOR US TO DONATE DIRECTLY VIA OUR AMAZON CHARITY WISHLIST HERE: https://smile.amazon.com/hz/charitylist/ls/24YSXK0MSJNU3
Amazon Smile
If you want an easy way to donate every time you shop at Amazon, without any added cost to you. Simple go to smile.amazon.com and select RPG Research as your charity of choice. Then as long as you do all your shopping at the URL smile.amazon.com, a small percentage of all your purchases will be donated to RPG Research by Amazon, at no added cost to you!
---
Discuss